If you have purchased the course, please visit the Digital Mission Course Content page with the password provided at check out.
If you have issues accessing the course, please email us at [email protected]
Want to make your online ministry more effective and engaging?
As I have been coaching and equipping church leaders in online ministry, I have noted two responses. Either they are overwhelmed by the amount of change they are experiencing and/or they are discouraged at the waning effectiveness of their digital ministry.
I want to help!
$29 USD
100% SECURE CHECKOUT
Online ministry is different! Understand digital culture and what to do about it.
Due to popular demand, this seminar by Bryce Ashlin-Mayo has now been condensed, retooled and reformated for church leaders and church teams.

It is fully OnDemand and designed to be taken either as an individual or, better yet, as a team!

If you desire to make your online ministry more effective and engaging, this course will help you understand how digital culture is different and help you design and implement effective online ministry in your unique context.
Intentionally designed for all church sizes and church traditions, this seminar goes beyond tips and tricks.
$29 USD
100% SECURE CHECKOUT
Course Content Included
Digital Mission Course (8 Sessions & Workbook)
Video 1: The Digital Eruption
Video 2: A Theology of Technology
Video 3: Understanding Digital Culture
​Video 4: Experience as Story
​Video 5: Experience as Participation
​Video 6: Relational Authority
​Video 7: Tribalism
​Video 8: A Hopeful Vision
Included: A total of about 120 minutes of video teaching in this section and full-color Digital Mission Course pdf workbook with reflection and discussion questions. Use it individually or as a group with your team.
Purchase of the Digital Mission Course also includes the Digital Mission Masterclass
Digital Mission Masterclass (11 Sessions & Workbook)
​Video 1: Masterclass Introduction
Video 2: Ten Things to Consider with Digital Church
​Video 3: Preaching in the Blind
​Video 4: Digital Community Building Reversal
​Video 5: Symbiotic Digital Disciple Making
​Video 6: Sharing the Gospel in Digital Cancel Culture
​Video 7: Leveraging Organizational Narratives for Digital Culture
​Video 8: Digital Sacraments
​Video 9: Four Levels of Social Media Engagement
​Video 10: Creating an Innovation Revolution
​Video 11: Designing and Implementing Digital Mission
Included: A total of about 120 minutes of video teaching in this section, full-color Digital Mission Course pdf workbook with reflection and discussion questions, and full-color pdf worksheets. Use it individually or as a group with your team.
$29 USD
100% SECURE CHECKOUT
What People Are Saying
Jodi Getson, Lead Pastor
"Bryce offers invaluable information in his training courses that I have found to be extremely helpful in equipping pastors and leaders to understand how to communicate online and to upskill for this significant shift in ministry from the building to the digital world."
Greg Clark, Lead Pastor
"Digital Ministry is here to stay, thankfully. This is the next great mission field. Bryce's wealth of knowledge and practical insights are helpful for beginners and those a little further down the road. I highly recommend taking the Digital Mission Online Course with Bryce, it's a must for advancing the Kingdom into this next season."
Debbie Beckman, Children's Pastor
"The course taught by Bryce Ashlin-Mayo was incredible. Bryce helped us better understand the impacts of digital technology and the importance of utilizing these powerful platforms. I left with practical information specific to my ministry, and with confidence that I am able to navigate online ministry effectively."
Jeff Sieben, Church Leader
"I was struggling on how to navigate our changing post-Christian culture, and Digital Mission revived my hope that God is still working by catching the trail of His mission today. Digital mission deconstructs the current cultural context and reconstructs it through the heart of The Holy Trinity. Timeless cultural teaching!"
Melayne Shankel, Director of Worship Arts & Communications
"As a person who's worked in communications and marketing for 20+ years in a variety of industries. Bryce's online ministry course is a must for anyone working in the church during these times and wanting to intentionally engage with their online communities. You will learn practical, hands-on tools for turning your day-to-day online interactions into purposeful, engaging ministry platforms. I highly recommend for individuals or teams who want to learn the basics or take their online engagement to the next level."
Frequently Asked Questions
Is this course designed for individuals or for groups? It has been designed for either individuals or groups. The segments range in length but can be watched in one sitting or spread out over several meetings. The workbook provides both reflection and discussion questions to make the most of the material.

Does this include the Digital Mission Masterclass and what is the difference between the Digital Mission Course and the Digital Mission Masterclass? It includes both. The Digital Mission Course helps the learner understand the uniqueness of digital culture. The Digital Mission Masterclass helps the learner apply that understanding for effective online ministry.

Is this course on how to launch a live stream or about technical details of digital ministry? Although some technical elements are covered, that is not the main purpose of this course. This course is all about understanding how digital culture is different and how to begin designing or redesigning. For more information on this, see my book "Digital Mission: A Practical Guide for Ministry Online" and the accompanying website digitalmission.ca

Which staff/lay person should complete the course? This is designed for all leaders in the church. Lead Pastors, communication directors, worship pastors, youth pastors, children's pastors and church leaders have all gained valuable information from taking this course.

If I am doing the course with my team, do we have to all have to purchase individual courses. No. We want to make this as inexpensive as possible for your church or organization. We just ask that if you limit the amount of people to six users per registration. If more are needed, purchase an extra course for each group of six.

Does it include the workbooks? Yes. It includes the pdf version of the full-color workbooks that will have the main points of each session, places for notes as well as reflection and discussion questions. The pdf version is included as a free download for your use.

What if we have any questions or concerns? We are here for you every step of the way. Just email us at [email protected]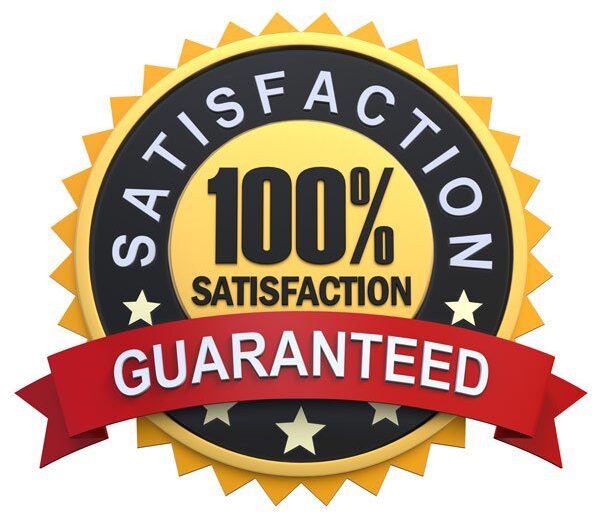 100% SATISFACTION GUARANTEE
We know that church resources can be tight. We want you to make the most of the resources you have. As such, if you don't feel this course lives up to your expectations, please let us know and we will refund your money no questions asked.