Dear Pastors in a Pandemic,
In my recent conversations with pastoral colleagues, I have sensed collective exhaustion and a shared discouragement.  As such, I wanted to write a note of encouragement to my fellow pastors as a reminder that you are not alone!
I know many of you are tired and lonely. This has been an extremely difficult season. Although few have seen it, you have worked long hours and carried a heavy burden.
If you are a staff pastor, there is a chance you have been temporarily or permanently laid off.  You have paid a higher price than most in this season.  I want you to know how grateful we are for your ministry even though you may not have a formal role at this time.
For other staff pastors, you may have received a salary roll back that meant real sacrifices and difficult financial decisions. You helped shoulder this season for your church. In addition, your job description probably changed, and you now know more about Zoom and livestreaming than you could have imagined six months ago. Thank you for your perseverance, flexibility, sacrifice and faithful service to your church family.
For lead pastors, you, too, may have received a salary roll back that meant personal sacrifices. As part of all the pivots and changes, you have made difficult decisions and had hard staff conversations.  And then regathering started.  If you thought the tough part of leading in a pandemic was at the beginning and the fast ministry pivots, you are quickly learning the complicated and, sadly, contentious reality of regathering.  Sure, the PPE and requirements are difficult to understand and execute but that is not the hardest part.  Not even close.  The hardest part of regathering is leading a diverse group of people with very different options forward together.  Keeping unity in a polarized environment is not for the faint of heart.  I/we see you and say thank you for shouldering this weight of responsibility.
In addition, most pastors (even those who are introverts) have felt a profound sense of loneliness in this season. It is hard to pastor people and lead a team when you can't connect for the small talk that builds relational bridges and leads to community. For people whose role is dependent on relationship, this has been both professionally challenging and personally demanding.
As a result of all the above, you may be wondering: Why am I doing this? Is it really worth it? Why do I feel off, distant, lonely and, perhaps, unusually down and discouraged? Why are old habits and sin patterns surfacing? What is going on?
Although there may be some temporary comfort in the fact that this difficult ministry season won't last (a new normal will emerge), it is still real today.  Don't ignore how you are feeling and what you are processing.  Reach out to a friend or colleague and share how you are feeling.  If you don't have anyone you feel comfortable talking with, feel free to reach out to me.  I'd be happy to just confidentially listen and pray.   I am also sure others would be more than happy to do the same.
I want you to know that we see you and are so grateful for you. More importantly, I want you to know that Jesus sees you and is so very proud of you. This may be an extremely hard season in your ministry career and although Jesus doesn't promise to remove the trouble, He does say to you as He did to His disciples, "Take heart. I have overcome the world." (John 16:33)
May you take heart, Jesus has overcome. May you know that you are not alone. I am here for you, others are here for you and, most importantly, Jesus is here for you.
On mission together,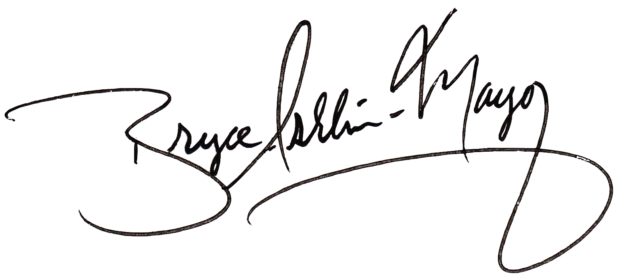 Bryce Ashlin-Mayo